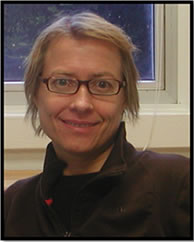 Own this profile? Request changes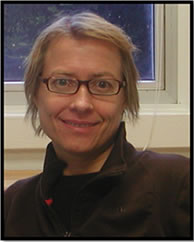 Research Interests
My research program focuses on developing molecular tools for watermelon and integrating these tools into our breeding program. Thus we strive to bridge the gap between basic genomic research and applied cultivar development.
We developed the first single nucleotide polymorphism (SNP) maps for watermelon and used these resources to identify QTL associated with seed (size, oil percentage, egusi locus, kernel percentage, fatty acid composition), fruit (size, shape, brix, rind thickness), and flowering (andromonoecious, flowering time) traits. Our current research projects endeavor to identify the genes underlying these QTL and using genotyping-by-sequencing technology to identify loci associated with disease resistance (Fusarium wilt and gummy stem blight).
Participants in our research group gain experience in field, greenhouse and laboratory research as well as genomic analysis and bioinformatics. The majority of research is carried out by graduate and undergraduate students, as well as high school students through the Young Scholars Internship Program.
Teaching
I teach Plant Breeding (PBGG/HORT/CRSS 4140/6140) annually in the fall and Conservation of Plant Genetic Resources (HORT/PBGG/ECOL 8390) in the spring semester of even years. In addition I teach Inheritance of Plant Traits (HORT 3650) and give numerous guest lectures on topics including Seed Saving, Vegetable Breeding, Plant Domestication and the Origin of Food.
Education
B.Sc (Agric): University of Stellenbosch, South Africa (1989-1992)
M.Sc (Molecular Genetics): University of Stellenbosch, South Africa (1993-1995)
Ph.D (Horticulture): Louisiana State University (2001-2006)
Post-doctoral Associate: Louisiana State University (2006-2008)
Appointments
75% Research
25% Teaching