Internships provide students with hands-on experience and career exploration.
Internship Application Requirements
Students who are interested in receiving credit for an internship are encouraged to plan ahead. All students who take HORT 3910 Horticulture Internship are required to obtain approval prior to registering for credit. The approval process is outlined below.
Step 1: Identify a company (or companies) that offers internship experiences that meet your career goals and personal interests.
Step 2: Determine if that company has a Memorandum of Understanding (MOU) with UGA. This is a specific document that the company is required to fill and have on file with UGA. Your faculty mentor can help determine is one is on file. If one is not on file, then you must get the company to sign the MOU and submit to your faculty mentor and approved by the dean of the College of Agricultural and Environmental Sciences.
Step 3: Horticulture students must also complete the departmental Internship Agreement Form. This form is an overview of the expectations for maintain a journal and writing a summary reflection upon completion of the internship.
Abbie Dillion received a paid internship to manage the UGA Geography green roof garden.
Horticulture is a professional that relies heavily on science-based knowledge, coupled with practical skills. Many students are drawn to horticulture for the hands-on, experiential aspect of our courses. Though we do not require an internship, we encourage students to seek employment opportunities in horticulture-related areas while studying in Athens and during the summer.s There are many nurseries, greenhouses, retails stores and UGA research work opportunities in Athens that typically hire our students throughout the year. Many horticulture employers (landscape, nursery and greenhouse companies, botanical gardens, small farms, community gardens) have official internship programs where students are exposed to all aspects of the enterprise and the experience is treated as a true learning experience. Students often use the internship experience as an opportunity to live somewhere different, learn practical skills, and test out potential career paths. Many students do more than one internship, or work experience and use the time to decide the type of work they want to do when they graduate.
Horticulture internships are different from other fields in that virtually all horticulture internships pay a salary, except some non-profits and global work experiences. Students find their own internships to suit their needs, but our faculty have connections throughout the US and world and are available to help our students find a paid internships that are geared to each students interests. We also maintain an active listing of current and previous internship opportunities on our searchable Horticulture Jobs page.
Because horticulture is practiced in every part of the country, students are encouraged to seek internship opportunities in places they might want to live, or perhaps a rural wilderness, or urban center of interest. And unlike many programs, most horticulture internships offer a fair wage, or if lower wage, room and board, to insure interns do not go in debt to complete a college requirement. We also understand that not every student has the means or opportunity to leave their apartment in Athens for an entire summer. For these students there are opportunities to work at the many nurseries, greenhouses and farms in the Athens area, or at our student-run organic farm, UGArden.
Some popular ongoing internship opportunities:
Faculty Mentor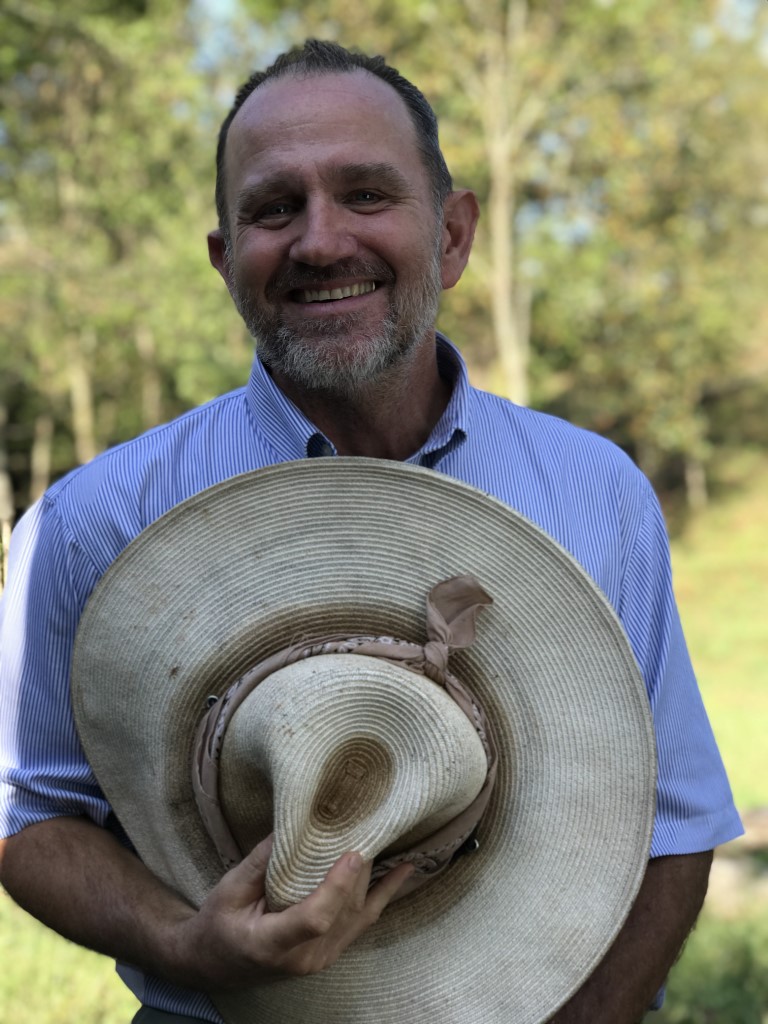 David Berle
Associate Professor & Undergraduate Coordinator; Emphasis: Urban & small farm organics, medicinal herbs