Anish Malladi
Associate Professor; Emphasis: Pomology, fruit growth & developmental physiology
Horticulture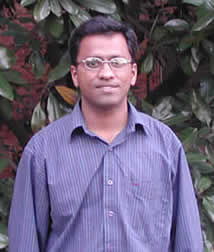 Own this profile? Request changes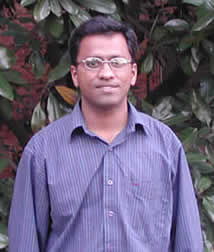 Research in my lab focuses on fruit growth and developmental physiology. I am interested in understanding regulation of fruit size in small fruit and tree fruit crops. Fruit size is influenced by genetic, environmental and cultural factors. My research aims to understand the contribution of these factors and their interaction in regulating fruit growth.
Improving the efficiency of mechanical harvesting can decrease labor costs and benefit fruit growers. Understanding abscission physiology is important to develop fruit specific abscission agents. My lab also studies signaling mechanisms involved in induction of abscission in leaves and fruit of fruit crops.
Appointments
52% - Research
48% - Instruction
Teaching
HORT 3020 "Introduction to Fruit Crops"

CRSS/HORT 4590/6590 "Soil Fertility and Plant Nutrition"
HORT 4430/6430 "Plant Physiology"
HORT 8000 "Graduate Seminar"
Education
B.Sc Agriculture, Acharya N. G. Ranga Agricultural University, Hyderabad, India, 1998
M.S. Horticulture, Purdue University, 2001
Ph.D. Horticulture, Purdue University, 2005
Post-doctoral Associate Horticulture, University of Florida, 2007