Horticulture BSA/Horticulture MS
Graduates from the Double Dawgs program will find career opportunities with agriculture extension, pubic gardens, Peace Corps, community colleges, and NGOs. Students with an M.S. in Horticulture will be well prepared to enter PhD programs at UGA, or elsewhere.
Admission to the Program
It is best to plan as far ahead as possible. Admission to the joint BS/MS pathway will generally occur at the end of the student's junior year, but undergraduates considering graduate work should consult with their advisor earlier to begin taking courses as an undergraduate, in preparation for advanced study. Applications must be submitted by May 15 for fall admission, or December 1 for spring admission. The Horticulture Department accepts graduate students on a revolving basis, however, the start date must coincide with funding and availability of major professor. Communication with graduate faculty is essential to find a good fit for students, both in terms of research area, and availability. Many of our undergraduate instructors are also graduate faculty.
Admission to the Double Dawgs pathway in Horticulture requires the following:
Earned GPA on all horticulture (HORT), biology (BIOL or PBIO), and chemistry (CHEM) courses of 3.2 or better;
Earned GPA on all college course work (overall GPA) of 3.0 or better;
Completion of two courses in introductory chemistry;
A Horticulture faculty member who agrees to serve as the Major Professor.
Students who do not meet these standards at the end of their junior year (90 semester credit hours) may be admitted after they have completed 105 semester credit hours, if they have attained the required qualifications at that time.
Curriculum
Undergraduates should plan to take the graduate version of horticulture classes that are dual listed as part of their undergraduate plan of study. This will insure they are academically acclimated and can help reduce the number of courses required for graduate work. The following are graduate-level courses that may be used to satisfy undergraduate and graduate program requirements:
HORT 6050 Greenhouse Management (3 credit hours)
HORT 6090 Sustainable Landscape Management and Design (3 credit hours)
HORT 6125 Organic Agriculture Systems (3 credit hours)
HORT 6140 Plant Breeding (3 credit hours)
HORT 6210 Postharvest Biology and Technology of Horticultural Crops (3 credit hours)
HORT 6630 Nursery Management (3 credit hours)
HORT 6430 Plant Physiology (3 credit hours)
HORT 6440 Environmental Physiology (4 credit hours)
HORT 6590-6590L Soil Fertility and Plant Nutrition with lab (4 credit hours)
HORT 6990 Environmental Issues in Horticulture (1 credit hour)
MS Research
M.S. students in Horticulture develop a research project that is typically centered on an area of research currently pursued by graduate faculty. In many cases, the major professor will have funding to conduct a particular project and is looking for someone with the background and interest. M.S. students will often have input on how the research is conducted, but most M.S. projects are driven by broader goals of a lab group or major professor. Undergraduate students are encouraged to seek part-time employment in one of our many labs to gain experience and help narrow their interests and career goals. Undergraduates can also earn credit toward their program of study by working with a faculty mentor on a small, semester-long research project.
Additional requirements that are unique to this Double Dawgs Program in Horticulture:
The M.S. degree in Horticulture is a thesis-based program that requires a research project that could easily require two growing seasons, While some research projects can be completed in a shorter time, most MS students require 2.5 years to take courses, plan and conduct a research project, and write a thesis. One year 's worth of coursework can be completed while an undergraduate in the Double Dawgs program; however, the research project may still take 2 years to complete. With careful planning and guidance from a graduate major professor, as an undergraduate, it is possible to begin research while completing their B.S. degree. The final program of study for the M.S. degree must to be approved by the student's advisory committee.
Admission to the Graduate Program
To be admitted to the M.S. program, students must have completed their undergraduate degree (with at least a 3.2 GPA) and have at least a 3.0 GPA for all graduate courses taken at the time of admission.  Applicants must also meet any other graduate school requirements. All applications are evaluated by a five-member departmental committee.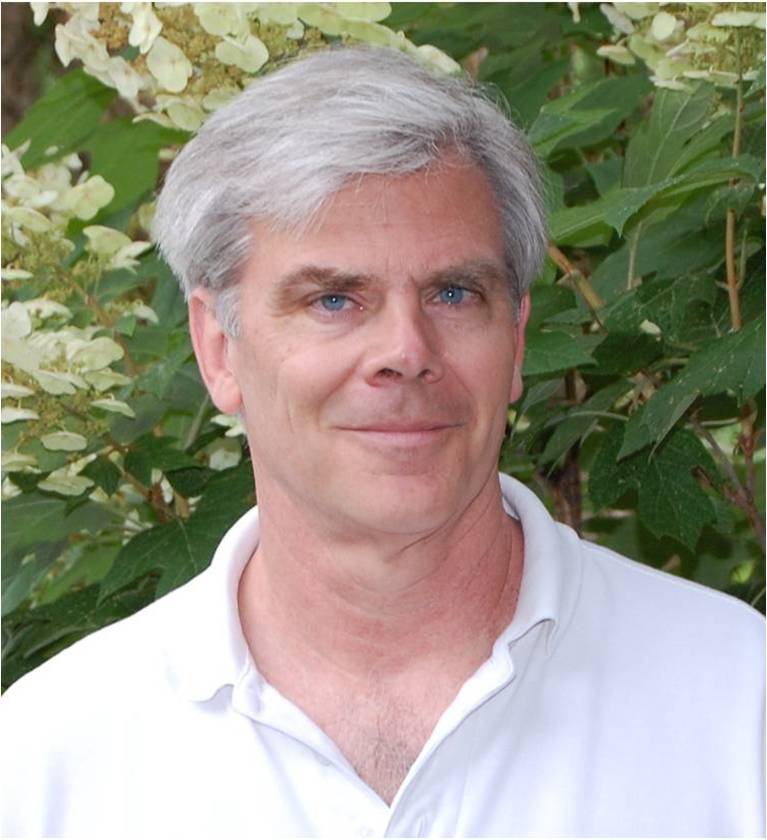 Dayton Wilde
Professor; Emphasis: Molecular genetics of ornamental plants
Horticulture
Institute of Plant Breeding, Genetics and Genomics (IPBGG)