Grant Writers Seminar: Write Winning Grant Proposals
08/15/2022
8:30AM - 4:30PM
Location
UGA Science Learning Center room 85: 130 Carlton Street Athens, GA 30602
The Grant Writers' Seminar at the University of Georgia College of Agricultural and Environmental Sciences is an excellent opportunity for faculty at all levels to hone their proposal development and writing skills, improving the probability of proposal success.
Delivered by academicians for academicians, this seminar will focus on proposal writing for the U.S. Department of Agriculture National Institute for Agriculture (USDA-NIFA), yet the content is applicable to other funding entities. Instruction will focus on how to write with a linear progression of logic for a variety of audiences.
All participants will receive take-home resources, including a field-relevant hard copy of The Grant Application Writer's Workbook.
Registration closes July 15, 2022.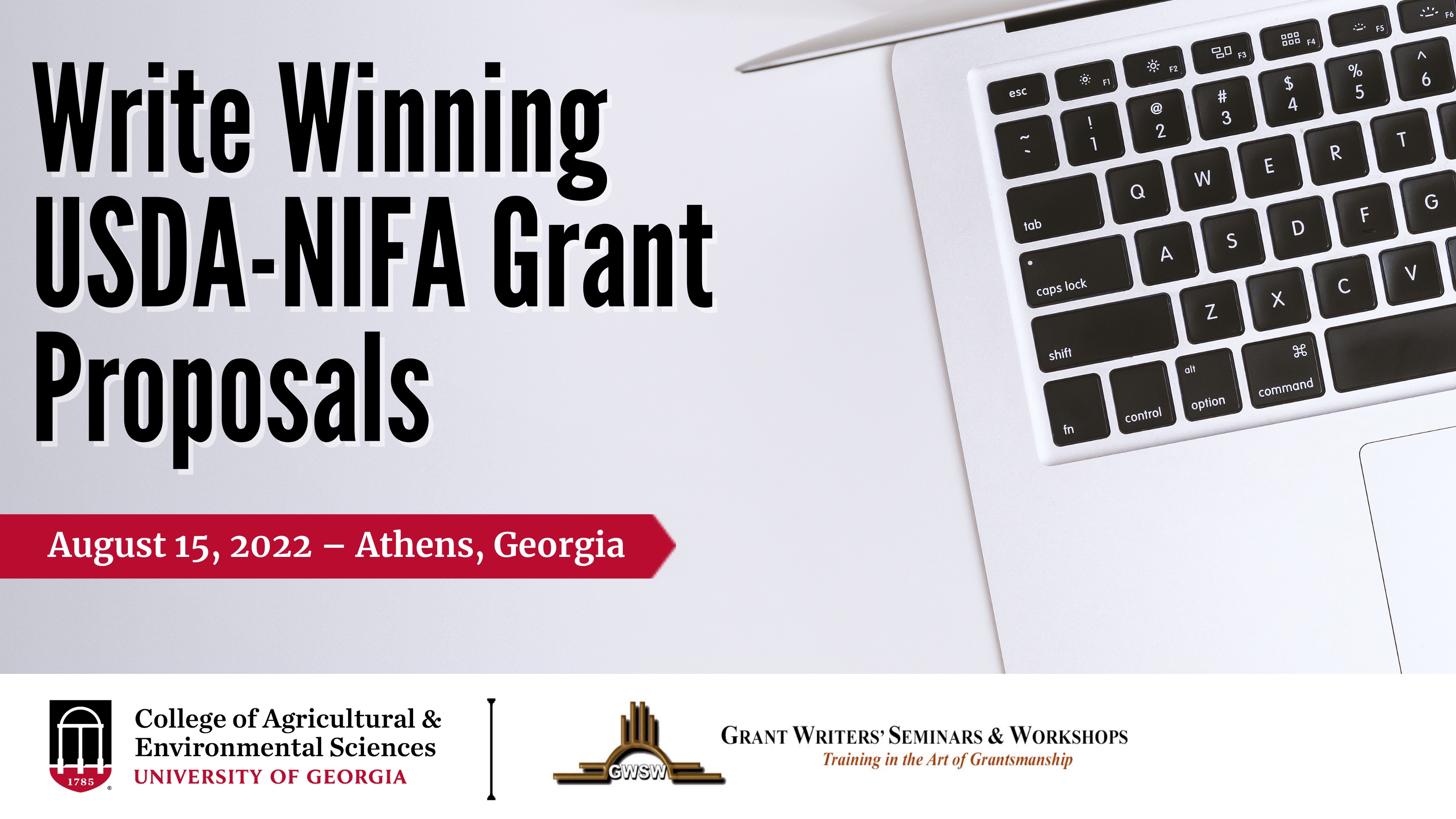 130 Carlton Street
Athens, GA